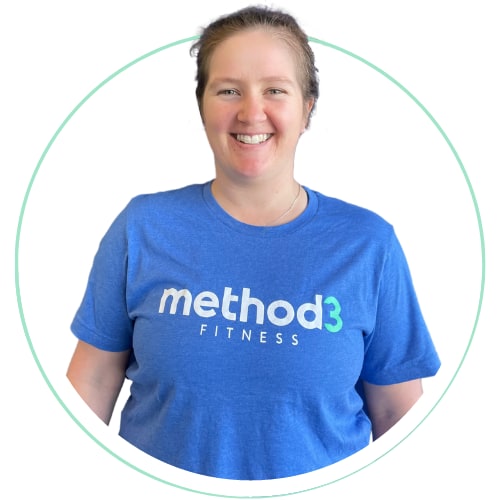 Stephanie Rebagliati
Stephanie has been involved in sports her whole life. Growing up in San Jose, she played soccer for competitive teams, including Archbishop Mitty High School and San Jose State University. Through soccer, Stephanie experienced the value of professional training at a young age, witnessing how it improved her performance on the field and helped her avoid injuries. Her lifelong friend and trainer became her inspiration to pay it forward and help others in the same way he helped her.
With extensive experience in assisting others to move, strengthen, and feel better, Coach Stephanie's fitness partners, regardless of their ability levels, experience the joy of success. She is dedicated to making her partners (aka clients) feel better about themselves, leaving each session with a smile on their face.
Coach Stephanie holds a B.S. in Kinesiology with an emphasis in Exercise Specialist from SJSU. She is certified as a Personal Trainer and Fitness Coach by the National Academy of Sports Medicine. Additionally, Stephanie is Precision Nutrition Pn1 certified and a Certified Stick Mobility Level 1 Coach. Moreover, she is TOA (Training The Older Adult) certified, allowing her to provide specialized guidance and support to older adults on their fitness journeys.
When she's not helping her fitness partners, Stephanie enjoys spending time outside in nature with her family and friends. She is also a huge San Jose Sharks fan!