Unlock your full potential and live your best life with our Total Wellness Mentorship!
Our Total Wellness Mentorship is a 12 Week Program that is 1:1, highly immersive, custom to you, and designed to help you dive deeper to create incredible results and lasting, sustainable change.
Have you been struggling with:
The yo-yo effect... losing weight, only to find it again, and again, and again later?
Sticking with healthy habits you know will help you?
Motivation and accountability to see your goals to the finish line?
If so, this new program is for you!
Just fill out the short form on your screen to learn more or schedule a consultation!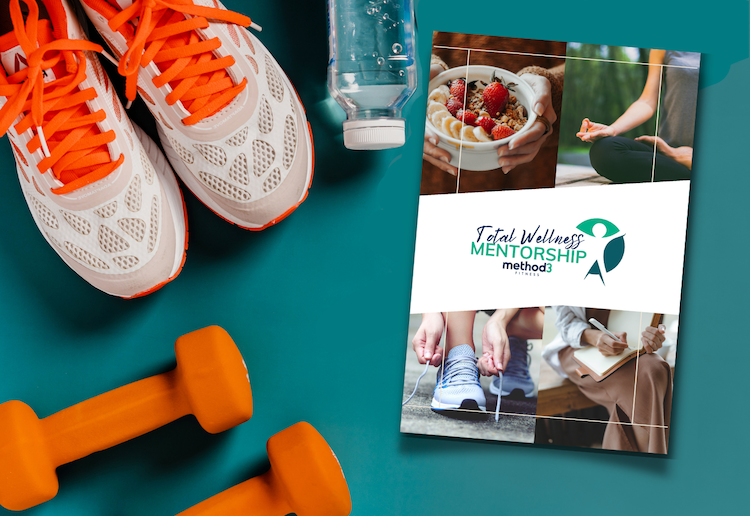 Why Choose Our Total Wellness Mentorship?
Customized to You - No two Total Wellness Mentorships are the same. Our expert coaches work one on one with you to design a 100% individually customized plan to help you find energy, enhance your health, and improve the way you live.
Supportive Environment - Our patient, caring, and experienced Wellness Coaches will guide you through your tailored program, providing you with direction, support, and encouragement along the way.
Go Beyond Nutrition & Workouts - Together, we'll dig deep to examine the daily habits holding you back so you can make small sustainable changes towards optimal health and well-being for life.
Long-Term Success - Build resilience and cultivate a positive mindset to help you cope with stress, manage your emotions, and build healthy habits that will serve you for a lifetime.
"If you're ready to be honest with yourself and really take a deep look into it, and sit down and get some guidance around making permanent life changes, not just for a few months at a time, the Total Wellness Mentorship is for you."
-Chris R., Total Wellness Mentee
Our Total wellness Mentorship has helped men and women around San Jose, Los Gatos, and Campbell gets real results, and you can be next!
Just fill out the short form on your screen to learn more, or schedule a consultation!
What Our Clients Say