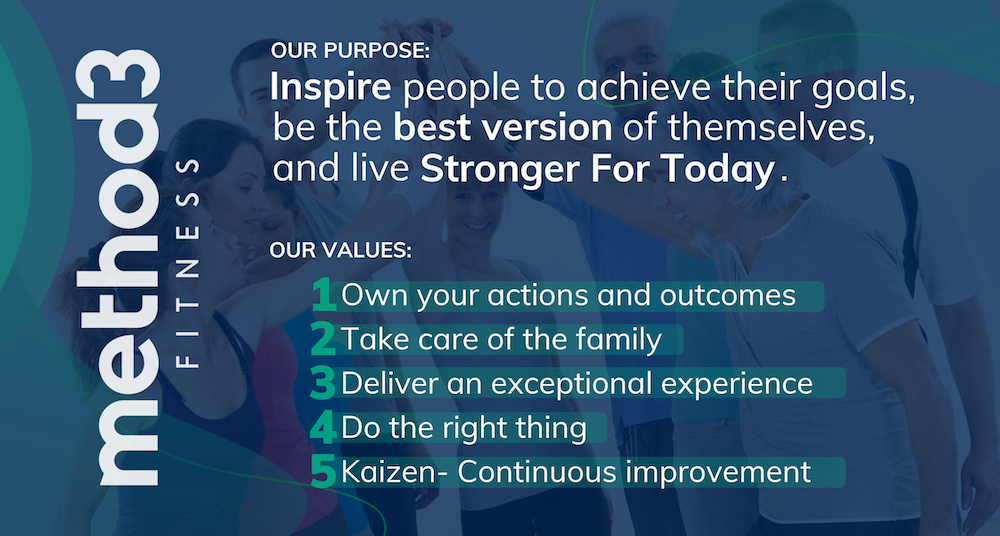 We inspire people to create positive change and have a fun time doing it!
Who We Are: A boutique fitness studio with a small and mighty team dedicated to providing a personalized health and fitness experience tailored to men and women ages 35+.
What We Do: We offer group training with personal touches, 1-on-1 and Semi-Private personal training tailored to the individual(s), and convenient and accessible online training.
What Makes Us Different From Other Gyms:
Salaried, stable paychecks
Access to benefits and paid time off
Weekly Meetings to develop personally and professionally as a coach and person
Work with other awesome people
Be a part of a team that really cares about making a difference
Simply put: We value relationships. With our partners, and with our team.
Working at Method3 Fitness gives you the opportunity to:
Fulfill your purpose
Work with awesome people
Develop & Grow as a coach
Make an impact and have fun!
Opportunities
Internship
Perfect if you're just getting started in the industry. Learn more about our 8 Week Internship to learn the ins and outs of the fitness industry and what it takes to become a great coach!
Part Time
Ideal for people that have a passion for fitness and desire to make a positive impact upon other people's lives just a few hours a week.
Career
Perfect for the career coach that wants a full time, salaried position, bonus potential, access to benefits and paid time off, and to be a part of an amazing team dedicated to your growth.