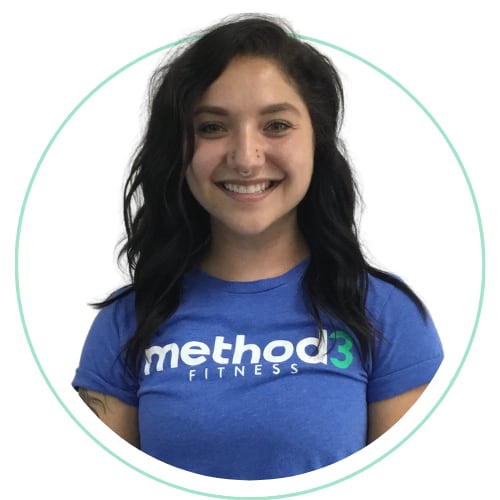 Victoria Palmen
Victoria is a Bay Area native with a passion for movement. She holds a B.S. Degree in Kinesiology with a concentration in Exercise Science from CSU Monterey Bay. After graduating in December of 2016, Victoria had a new found love for weightlifting. She holds a Personal Training Certification from the National Strength and Conditioning Association (NSCA) and during her time as a trainer, she has continued to further her education in different training modalities and has enjoyed learning more about powerlifting, functional movement, and strength/hypertrophy programs.
Victoria finds her career incredibly rewarding and she finds joy in being able to help her clients on their fitness journeys. In her own workouts, Victoria focuses on power lifting and overall strength development. In her spare time she can be found cooking, shopping for plants, watching reruns of The Office, and spending time with her rescue cats Bowie and Mercury.
If you're ready to be pushed in your workouts and discover what your body can achieve in a safe and fun environment come train with Victoria, she's excited to meet you!