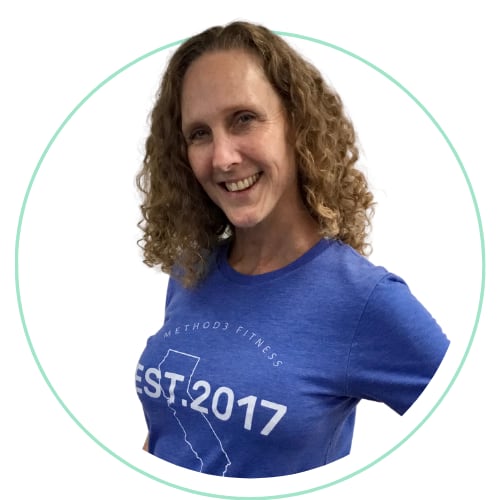 Yvonne Woodworth
Yvonne Woodworth, one of the Personal Fitness Coaches at Method3 Fitness, has been sculpting bodies and changing lives since 2002. She joined the Method3 Fitness Family in August of 2017. Coach Yvonne is certified through the National College of Exercise Professionals and has specialized training in both rehabilitative exercises and "Late start" Athletic training. Additionally, she is TOA (Training The Older Adult) certified, which enhances her ability to serve older adults with tailored fitness programs.
While it may be no secret that Coach Yvonne loves spending her spare time on the trails planning the next Obstacle Course Racing Event, she is also a huge fan of the arts. She can be caught enjoying popcorn at the theater, being moved to tears at an opera, dancing at a musical event, or being mesmerized at one of our Bay Area Ballets. If you want to win her heart, open an authentic hole-in-the-wall taqueria that serves a real salad on the side!
Yvonne's passion for fitness and her dedication to her clients shine through in her coaching. She brings energy, expertise, and a personalized approach to help individuals achieve their fitness goals and transform their lives.