Have you ever had a knot, a muscle spasm, a chronic injury or sore muscles post workout? Learning to use therapy balls can help. That's why we're excited to announce that our very own Mira Albert-Bullis will be bringing her total body roll-out workshop to Method3 Fitness.
Why Roll Out?
In response to stress your body either adapts and grows stronger, or moves toward dysfunction. Your body experiences that as pain, tightness, or restricted movement. What's happening underneath may be deeper issue, such as an adhesion in your connective tissues. The thing is… we often don't realize that an area is tight or restricted, until we explore it with stretch or massage. You can learn to release the tension and the pain and get your mobility back with myofascial self-massage. And there's no better tool to have in your arsenal than the therapy ball.
Yoga Therapy Tune-Up Balls
The Yoga Tune Up Therapy Balls are a powerful and effective tool to have in your repertoire. In this workshop you will learn techniques to relieve aches and pains, improve your posture and performance, increase mobility and energy, reduce stress, and enhance your breathing. If you enjoy using foam rollers, you'll love how therapy balls can really get in there and manipulate the tissue in detailed, nuanced ways, when you need it most, such as:
When you experience muscle aches
Before exercise
After exercise
When you want to relax
When you are traveling
…and more.
When Is the Workshop?
The workshop will take place on Sunday April 28th from 2-5pm at Method3 Fitness. Registration includes a pair of Yoga Tune Up Therapy Balls ($15 value) and an instructional handout. Early Registrant can enjoy the special cost of $69 for current Partners of Method3 Fitness and $79 for non-Partners. This early bird discount ends on April 18th, then the price goes up ($79 for current Partners, $89 for non-partners).
Class is limited to the first 24 participants and has always sold out in the past, so be sure to register early to ensure your spot. Call the studio at (408) 371 – 1212 to enroll today.
Note: Rolling on Yoga Tune Up Therapy Balls is similar to deep tissue massage, we can modify and reduce intensity, but if you are very sensitive to pressure, it may not be suitable for you.
Frequently Asked Questions
Do I need to have an issue or pain to benefit from this workshop?
No. Therapy ball rolling is an effective way to prepare the body for performance. Studies have shown that regular rolling on therapy balls increases flexibility in middle-aged adults. Olympic and professional athletes use therapy balls, though you don't have to be a professional or an athlete to benefit. Best of all, rolling brings about a deep relaxation response, enabling relaxation, rest, and recovery.
Testimonials
Past attendees of Mira's Total Body Rollout Workshop have said:
"This was a life-changing workshop! Literally got instant relief from my muscle tension pain. I am now able to replace my foam roller, neck traction devices, Theracane, robo-massager, acupuncture treatments, and expensive massage with something that works very effectively and that I can do myself whenever I need it! I have been doing quick ball sessions every day for problem areas and am amazed at how well it works to keep me pain-free." -Laura
"It was great how well the rolling techniques let me pinpoint hard-to-stretch areas and work through multiple layers of muscle." – Dan
About Mira
Mira has taught hundreds of people in the South Bay how to feel and move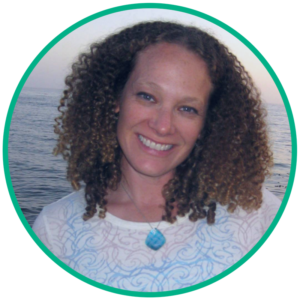 better in their bodies. With 18 years of teaching yoga, 20 years of study in anatomy, and 10+ years running a successful massage practice, she is well-equipped to teach individuals of all ages how to reduce pain, improve mobility, and enhance their performance through body modalities. Mira's classes are informed by over 600 hours of teacher trainings. She is excited to be bringing this modality to the Method 3 partners. If you have any additional questions about the workshop, you can email Mira at mira.albert@gmail.com.