Need a collection of workouts you can complete on-the-go, no equipment or technology necessary? Download our Simple and Quick Workout PDF. All the moves are exercises you've done before, so you can take a quick glance and get to it.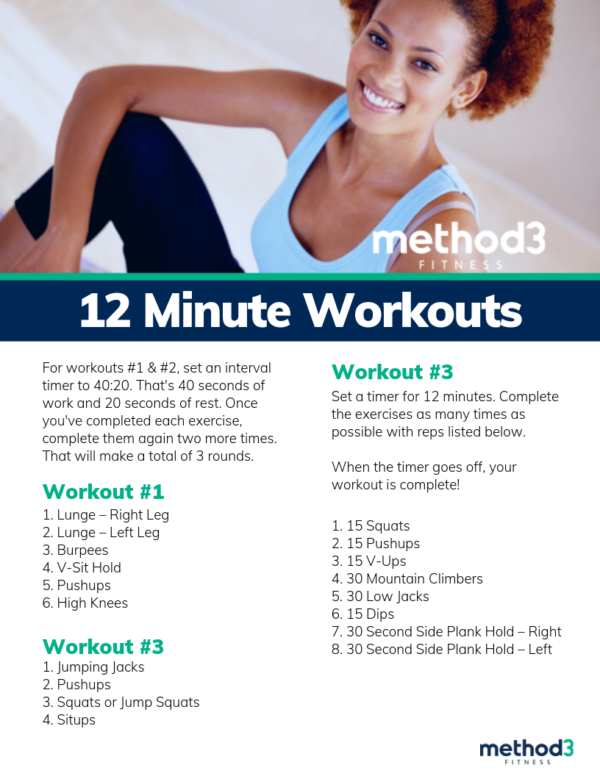 Which one will you try first? Let us know in the comments below!
Stronger for Today,
The Method3 Fitness Team
Did you like this blog? LIKE it and SHARE it with a friend!
The Method3 Fitness blog is updated weekly. All content is designed to improve the way you move, eat, and think so you can achieve your goals and live stronger for today. Check back here each week and LIKE our Fan Page, to stay up to date on the latest tips, strategies and methods to get fit, lose fat, and build confidence. Ready to get started with us? Click here to get a free week of workouts!