Have you ever heard the saying "If it tastes good, it's probably not good for you…"? When you're dieting, it might seem like that, but as coaches, we know that this couldn't be further from the truth! You DON'T need to sacrifice flavor in order lose weight. On the contrary, a few simple swaps here and there will not only spice up your pallet, but it will also set you up for nutritional success.
Swap This for That
Our nutrition team put together a list of simple swaps you can make in your every day meals.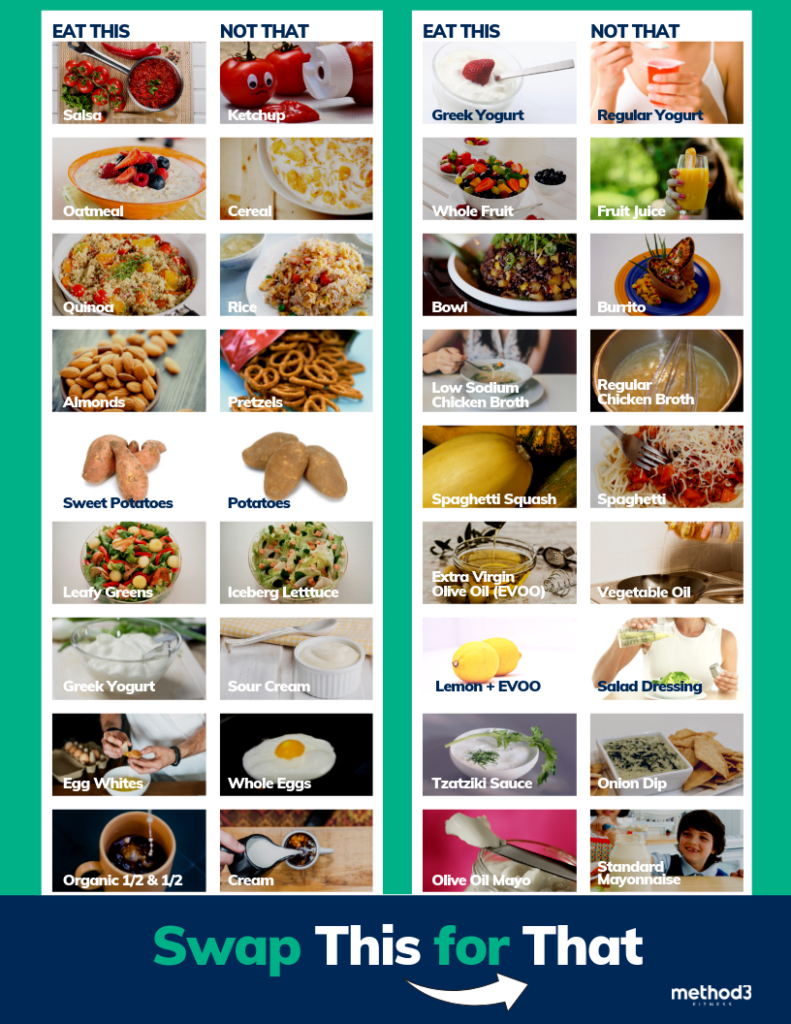 Want more great tips like these PLUS delicious recipes to help you improve your nutrition and physique?
What is Thrive In 35?
It's our flagship 35 day fitness, nutrition, and mindset coaching program designed to help you shed lbs, get fit, and gain confidence. It sells out of 75 spots, every time (as it did just recently).
If you found this blog useful, be sure to LIKE, LEAVE A COMMENT, and SHARE it on your favorite channel!
The Method3 Fitness blog is updated weekly. All content is designed to improve the way you move, eat, and think so you can achieve your goals and live stronger for today. Check back here each week and LIKE our Fan Page, to stay up to date on the latest tips, strategies and methods to get fit, lose fat, and build confidence. Ready to get started with us? Click here to get a free week of workouts!