We are so proud of Janet N. for all of her hard work since joining the community at Method3 Fitness!
This is what she's achieved so far:
She Lost 35.3 LBS, 40.75IN, & 7.9%BF!
Here's what our San Jose Personal Trainers have to say about Janet's results: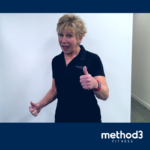 Sue: Amazing! She resisted doing a check in for months. Little did she know, she's rocking it! And in addition to her weight loss results, Janet's movement patterns are really improving.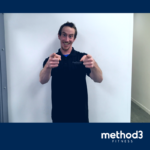 Keith: She really pays attention in class, so she's a great student to have in a session. Plus, I can tell she's gotten stronger. She started jumping rope. Nose to the grindstone. Waita go, Janet!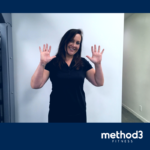 Hanna: And yet, she's always willing to be challenged, even if something is well outside of her comfort zone. What an awesome attitude! Keep it up Janet!
Congratulations Janet
Please join us in celebrating Janet. Leave a comment below congratulating her for all of her successes thus far.
We'd also love to here about YOUR successes! What have you achieved so far for your health and fitness in 2018? Tell us in the comments below!
The Method3 Fitness blog is updated weekly. All content is designed to improve the way you move, eat, and think so you can achieve your goals and live stronger for today. Check back here each week and LIKE our Fan Page, to stay up to date on the latest tips, strategies and methods to get fit, lose fat, and build confidence. Ready to get started with us? Click here to get a free week of workouts!