"At Method3 Fitness, I found a support network of people that care and want to see me lead a good, healthy, productive life."
like a friendly atmosphere. It's a family. And that part was missing from the other places that I have been.
"The difference with the Total Wellness Program compared to other wellness programs, diets, anything that I've tried in the past, is it's really not about making drastic changes. It's about what you want to work on... working on habits that can make a healthier lifestyle. It's more personalized."
Not only are you getting amazing support from your trainers, but you're getting it from the fellow members.
"If you're ready to be honest with yourself and really take a deep look into it, and sit down and get some guidance around making permanent life changes, not just for a few months at a time, the Total Wellness Mentorship is for you."
"I think we've just overall improved our lifestyle with sustainable changes so it's not like when the program is over we'll go back to the way we were living. It's been truly something that is like 'hey, this is how we live now!'"
Don't think anymore about it. Just sign up and do it!
"What have I loved most about Total Wellness? The success! In seeing that little habits pay off in BIG ways and then it makes me feel like I can do bigger habits. It was just a big snowball effect- in a good way!"
"My biggest take away with the studio and the team that's there is that I'm not doing it alone. There's people there that really care about me and want me to be successful... It's been life changing."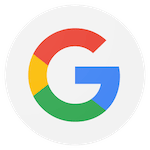 "Method3 is more than just working out - it's really an overall fitness and health experience. The coaches are true partners to work with you on your goals."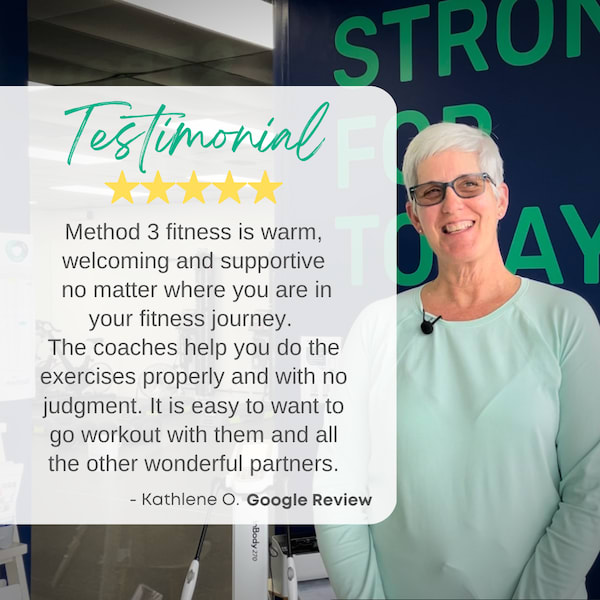 "Method3 Fitness is warm, welcoming and supportive no matter where you are in your fitness journey. The coaches help you do the exercises properly and with no judgment."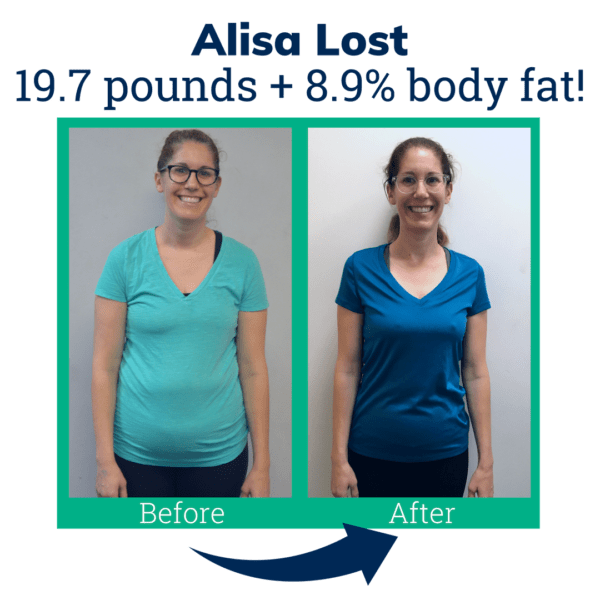 Over 3 years later, this is still my go to gym. Get your sweat on in a judgement free, supportive, fun environment. Extra bonus the kick ass trainers that will modify the never boring, yet always challenging training routine!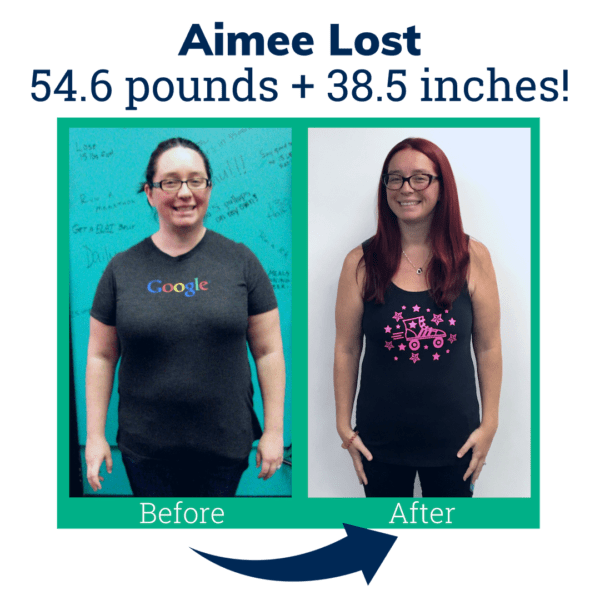 I am not a dieter. I have a STRONG passion for food, desserts and champagne. The gym/working out is not my life and I an not a fan of doing it. I was unhappy and knew i needed to do something. I joined Method3 Fitness because it looked different than any other program that I had tried before. With the help of all the AMAZING people here I am today almost 100lbs from my heaviest weight before I reached out for support. Even if I don't know them personally, the people I work out with are the most encouraging fabulous people I have ever met and I'm grateful to have them in my life.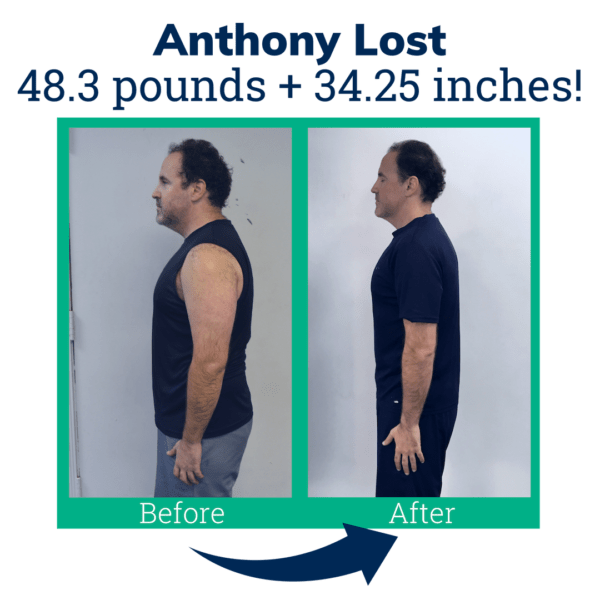 From the Coaches: Anthony has been with Method3 for over 3+ years and has crushed it since the beginning having lost, and more importantly, sustained over 50lbs of weight loss. Plus, he got rid of the knee brace! He is an avid runner rockin 5Ks, 10Ks, and half marathons. Always demonstrating sound form and technique and always bringing a great sense of humor to every class, he's fun to coach and a pleasure to have as a part of the Method3 Family!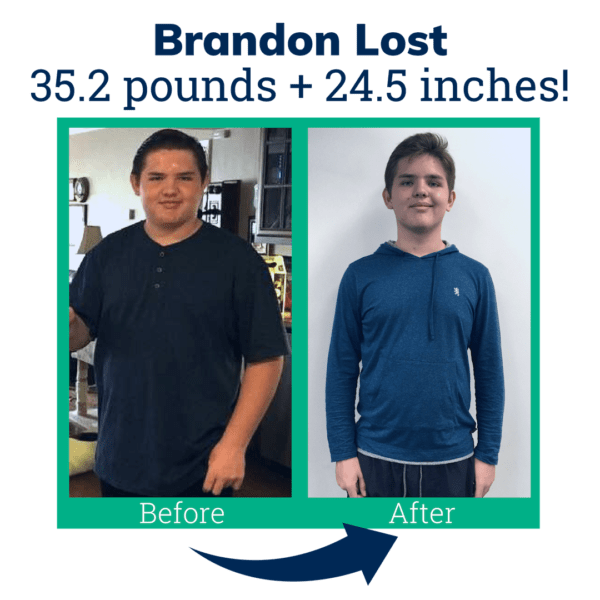 Brandon came into Method3 Fitness about a year ago seeking our help. He wanted to lose weight, gain confidence and feel good about himself. Like any other Partner, he had his share of setbacks and challenges, but continued to press forward. He NEVER missed a session. And boy did it pay off. Fast forward 10 months and he's down 33.4 lbs, 10.2% body fat, and 22.25 inches. He's lean. He's strong. He EXUDES confidence. We are so proud of Brandon for not only reaching, but EXCEEDING the goal he set for himself.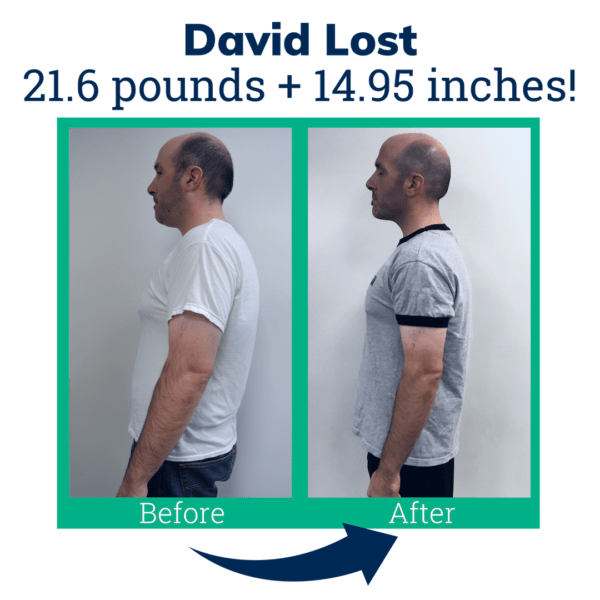 It feels like a big family here. Everyone says hi when I walk in and they seem to know about you and where you're heading along your path. Method3 has changed my life. I tried weight watchers in the past but it wasn't very effective. I figured, why not try Thrive in 35? I lost 10 pounds, a little over 6.5 inches, and also over 5% body fat on my first round. That's pretty awesome! It's given me a lot of skills for me to take on eating on my own like portion control and timing. But in addition to that, it taught me to really plan out my week so that I can be successful and have fewer setbacks. I also love the workouts. There is a ton of variety and they're a lot of fun. I'm really looking forward to seeing where else this place can bring me on my journey.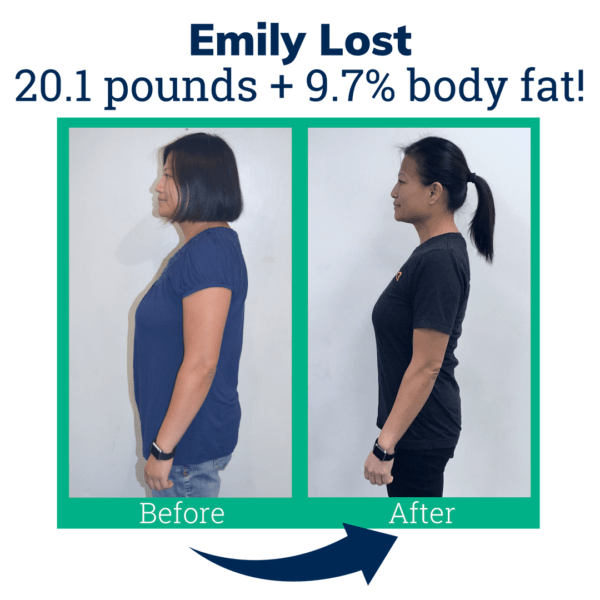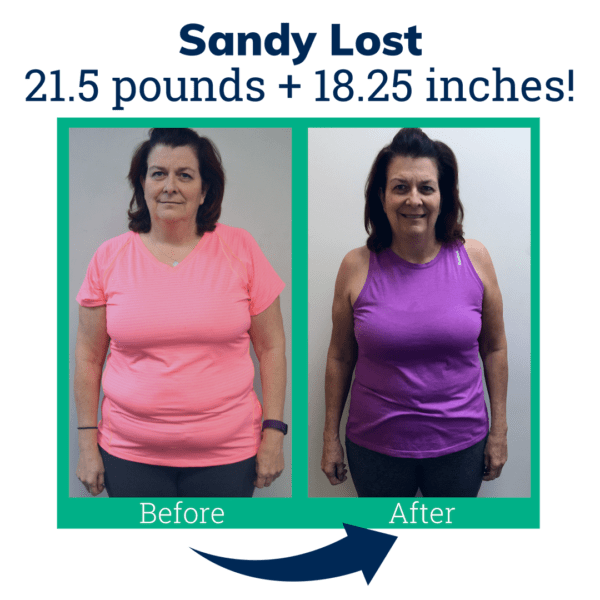 Once I committed to Method3, I was getting stronger, I was sleeping better, and my mood was better." Sandy says. "Then I added the food plan, and everything fell into place. Just knowing what I was going to do ahead of time made a big difference. I became more organized. I saved money. I started making better choices and I wasn't hungry as much as I used to be. The camaraderie at the classes also makes it more fun and easy to come to workouts.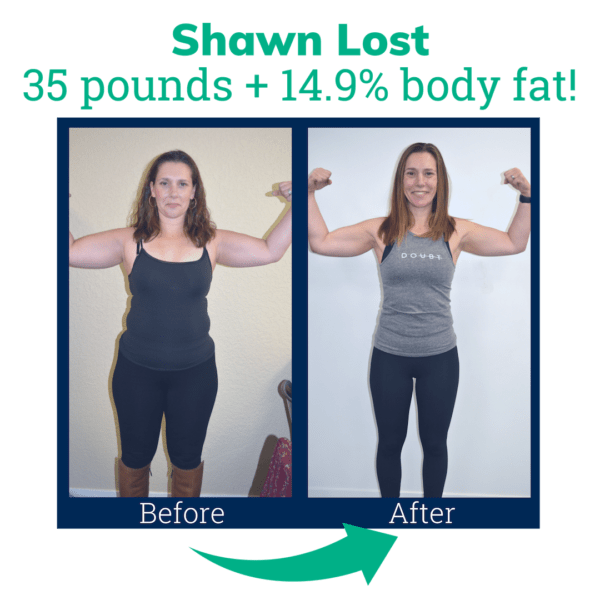 Shawn G. came to Method3 Fitness seeking guidance for exercise and healthy eating. From the very beginning, she worked hard in every single workout. If a coach even looked at her, she'd drop the dumbbell she was holding and pick up a heavier one. She wanted results and she was willing to work hard to achieve them. But success for Shawn truly came from changing her eating habits. She made the connection that nutrition was her downfall and with the guidance of our nutrition team, Shawn made the adjustments she needed to feed her body with healthy and nutritious meals that would support her weight loss efforts.
⠀
The result: She lost 35 pounds, 25.5 inches, and 14.9% body fat.
⠀ ⠀
And she's been super dialed in ever since. The coaches say that her transformation was so dramatic, months later, they barely recognized her. They are also proud to say that Shawn is a huge example for her family, especially her nine year old daughter for whom she is an amazing, positive role model. She's a role model for all of our Partners here at Method3, proving that, with a little time and effort, it's possible to achieve your health and fitness goals.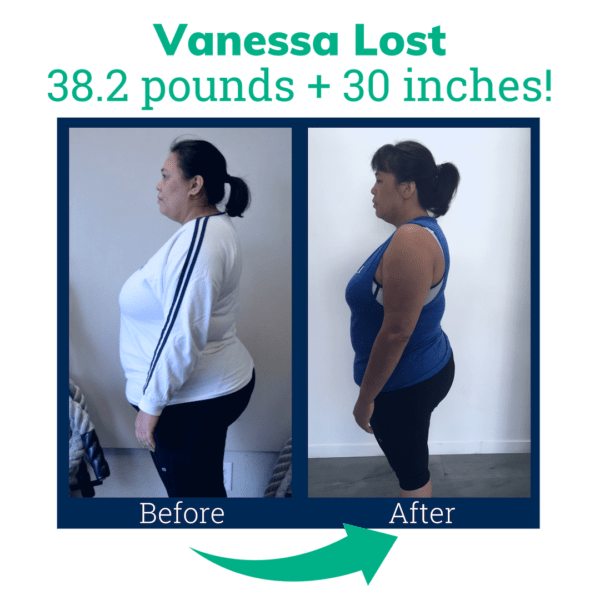 Over 3 years later, this is still my go to gym. Get your sweat on in a judgement free, supportive, fun environment. Extra bonus the kick ass trainers that will modify the never boring, yet always challenging training routine!