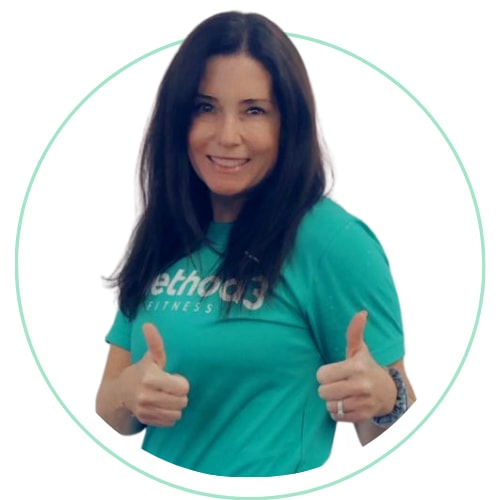 Amy Chope
Amy has been an influential figure in the fitness industry for over 25 years. After a successful career in the tech industry, she chose to prioritize her role as a mother to two daughters, Kelsey & Anna, while also taking on the role of CEO of the Chope home. Throughout this time, Amy continued to lead group fitness classes at The Right Stuff Health Clubs/Fitness 19. With expertise in coaching yoga, group strength training, and cardio classes, she holds a Group Exercise Certification as well as Mat Sciences certification from the Aerobics & Fitness Association of America (AFAA). Furthermore, Amy is TOA (Training The Older Adult) certified, enabling her to provide specialized guidance and support to older adults in their fitness journeys.
Coach Amy's passion lies in motivating individuals to achieve their fitness and life betterment goals through her infectious energy, extensive experience, and unwavering positivity. Her dedication to Method3 Fitness stems from its unique approach and the commitment of its exceptional team of fitness professionals.
In her spare time, Amy cherishes moments with her family, enjoys hiking with friends, revels in playtime with her three dogs, embarks on exciting travels, and of course, prioritizes her own exercise routine.