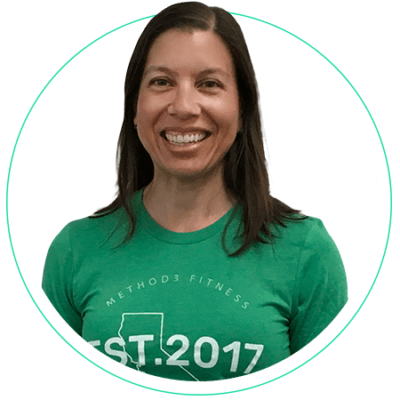 Christie Chappins
Christie Chappins received her certification as a personal trainer through the National College of Exercise Professionals in March 2019. Her own journey as a partner at Method3 Fitness inspired her to pursue a career as a personal trainer. With TOA certification, Coach Christie combines her passion for fitness with specialized knowledge to provide exceptional training experiences for older individuals.
Driven by her enthusiasm for fitness and her desire to promote happier lifestyles, Coach Christie is passionate about helping partners at Method3 Fitness realize the incredible potential of their bodies. She aims to create a motivating, empowering, and challenging environment in the studio, ensuring that each partner (aka client) feels motivated to continually set and achieve their goals.
Beyond the studio, Christie enjoys engaging in various outdoor activities such as running, hiking, obstacle course team racing, and strength training. Family camping and other outdoor adventures also hold a special place in her heart.