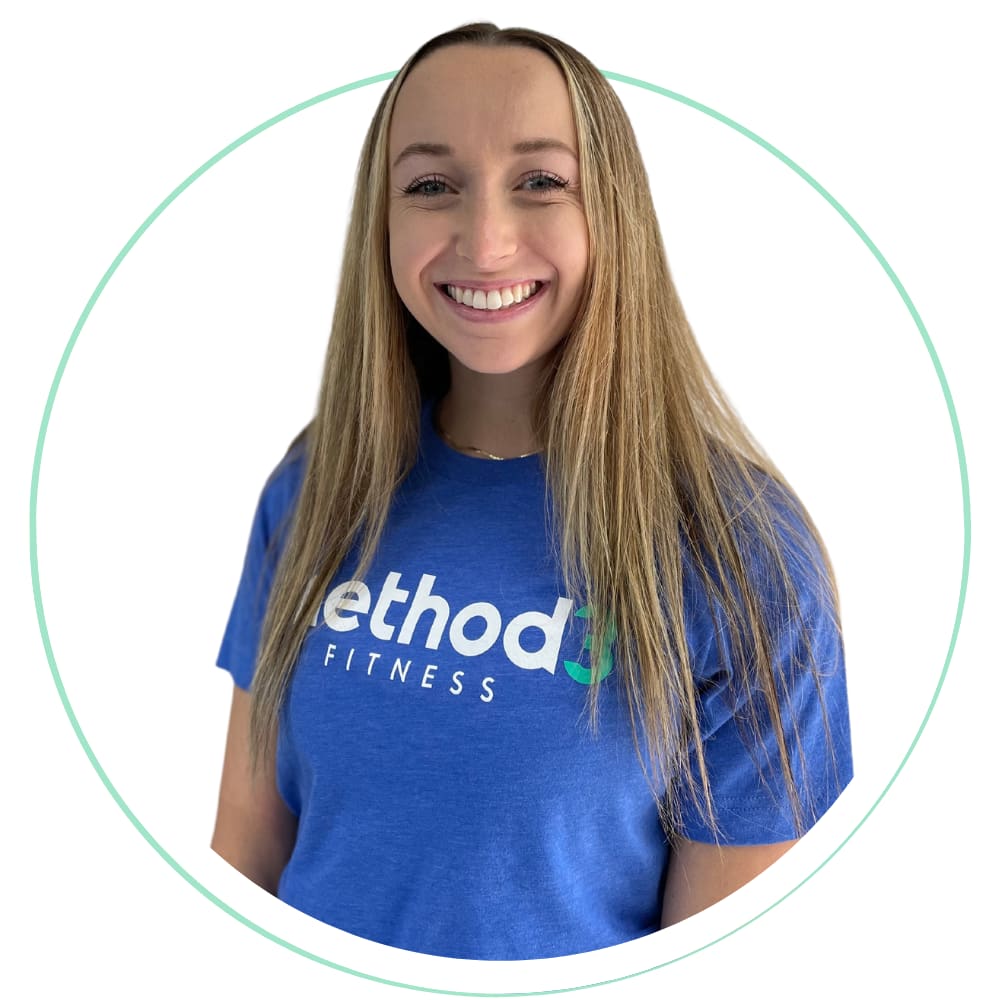 Makayla Renteria
Makayla is a graduate from California State University of Monterey Bay, holding a B.S. in Kinesiology with a concentration in Exercise Science. She also possesses her Personal Training License from the American College of Sports Medicine (ACSM). Additionally, Coach Makayla is TOA (Training The Older Adult) certified, enabling her to provide specialized guidance and support to older adults on their fitness journeys.
Throughout her life, Makayla has been actively engaged in various physical activities, including competitive dance, track and field, and more recently, weightlifting. Witnessing the transformative impact it had on her body and health journey, she developed a strong desire to share this experience with others.
Joining the Method3 Fitness team, Coach Makayla is driven by her passion to help individuals find joy in fitness and support them in achieving their unique goals. She firmly believes that movement is medicine and is enthusiastic about empowering others to live happy and healthy lives.
When she's not at Method3 Fitness, you can find Makayla at the gym, dedicating time to her own fitness and strength endeavors. She also values quality moments spent with her closest friends and family. Makayla's aspiration is to foster a supportive and family-like environment for all partners who walk through the doors of Method3 Fitness.